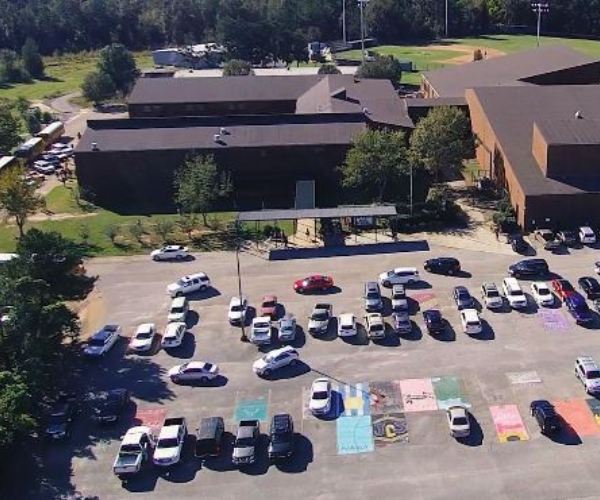 Jackson High School is one of two high schools in the Clarke County Public School System. Opened in 1982, the present facility serves the communities in and around the City of Jackson located in the southern part of Clarke County. The area is primarily rural and the major industry is forest products.
History of Jackson High School
The Pine Level Company set aside a lot for a school in 1815. The name of the town was changed to Jackson and incorporated in 1816, three years before Alabama gained statehood. A large academy with a tall spire and bell was erected. This building served as a church and school.