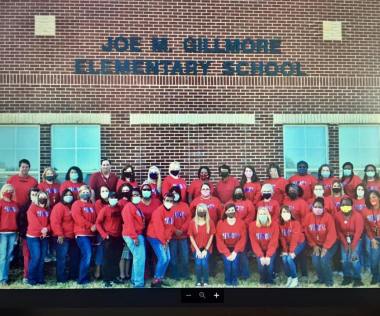 Joe M. Gillmore Elementary
Joe M. Gillmore Elementary School was founded in 1962.  Joe M. Gillmore served as principal for one year. Mr. Albert Humber was the first Principal to serve on campus full time.  Following him, we had Melvin Joiner, Wanda Roberts, Shannon Odom and currently serving Gillmore as Principal, we have Kim Ketchum. 
We believe in promoting lifelong learning through a nurturing environment
We believe reading is a gateway skill to all learning.
We believe the success of the school is a shared responsibility among parents, guardians, teachers, and the community.